In Classroom Nature Programming
About:
Our In-Classroom Nature Programming is built for students grade(s) k-8. Each program lasts from 45-60 minutes and is based upon a expanding upon a natural resource based theme. All wildlife and bio-facts used in our programming are Ohio native and all lessons are constructed in adherence to the State of Ohio's Learning Standards and Model Curriculum for Science. We are happy to bring our programming to classrooms, group meetings and organizations gatherings. We prefer to visit multiple groups and/or classrooms during an on-site visit.
Cost:
$1 per student ($20.00 minimum charge)
Ex. a 17 student classroom = $20.00
a 24 student classroom = $24.00
If we are visiting multiple classrooms during our time on-site, within the same day, we will charge a single $20.00 minimum and $1 per additional student after twenty-count.
Ex. Classroom One with 17 students = $20.00
Classroom Two with 24 students = $21.00
Classroom Three with 22 students = $22.00
Total for Day Visit = $63.00
Scheduling and Questions:
Terradise Nature Center
Educator, Tyler Butler
(614)507-9611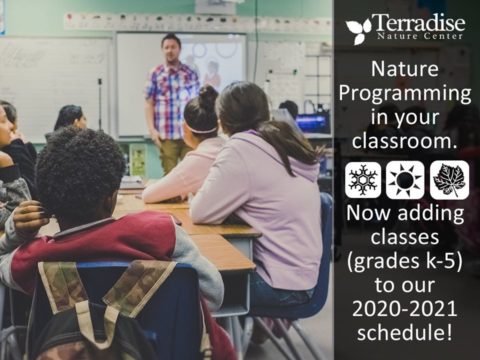 Programs:
-Ins and Outs
-Macro-Mania
-Beak Geeks
-Who's Whooo!
-Trees Please
-The Shape of Ohio
-Pill Bug Party
More information coming soon…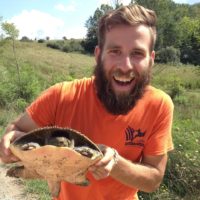 Our Educator, Tyler Butler, is a graduate of The Ohio State University with a degree in agricultural communications and animal science. Tyler's experience in child care and environmental education includes building and implementing education curriculum in accordance to state standards, directing youth summer camp programs and community education projects, writing for conservation based children's publications and work within school districts in the Midwest and on the East Coast. With a mantra inspired by the great conservationist Baba Duim, Tyler approaches every teachable moment with the following in mind…
"In the end, we will conserve only what we love, we will love only what we understand and we will understand only what we are taught."